'RHOA': Marlo Hampton Says Kenya Moore Used Her to Get to NeNe Leakes - Showbiz Cheat Sheet
Filming for The Real Housewives of Atlanta reunion show may be on hold because of the coronavirus pandemic and Andy Cohen's diagnosis, but that doesn't mean the drama has turned down. The cast continues to draw attention due to ongoing feuds and general dislike within the group.

A fan favorite and frequent nominee for a peach of her own, Marlo Hampton has been vocal about where she stands on Kenya Moore this season.

For the most part, she feels she's been getting along with everyone in season 12, but there are one or two things about Moore that don't sit well with her.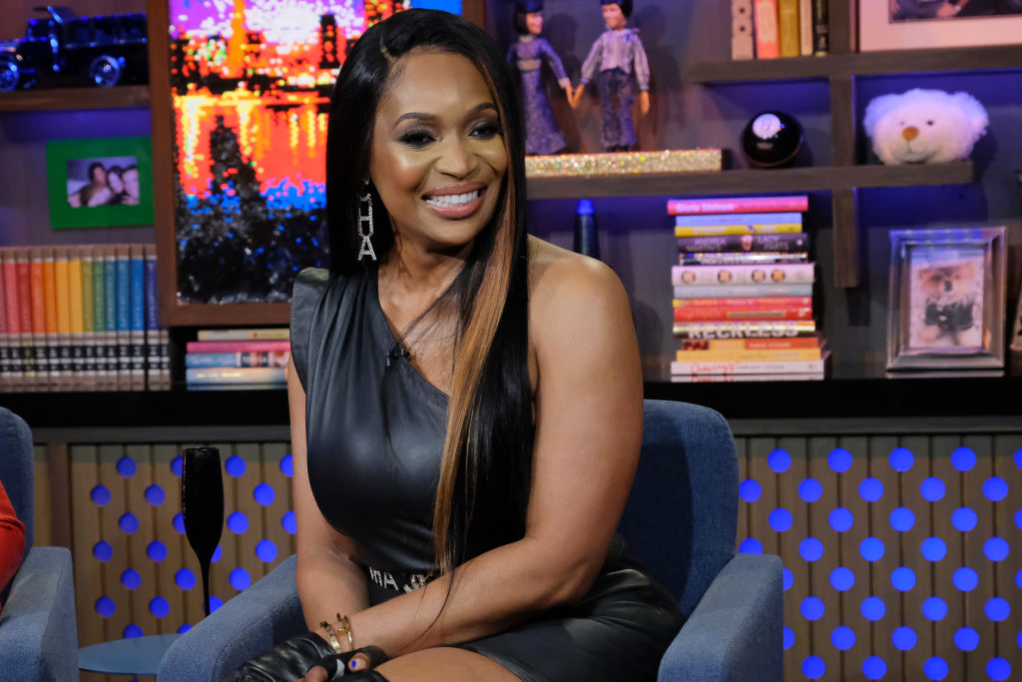 Things started off shaky between Hampton and Moore
At the start of season 12, Moore disrupted Hampton's wig line launch with a marching band at the venue. Not only did it upset Hampton, but it rubbed the other ladies the wrong way. Fans are still talking about the bad behavior from Moore.

Since last year, Hampton's held an unfavorable opinion of Moore, something that was reiterated during her appearance on PeopleTV in November. When it came time to say something sweet or shady about her castmates, she said this about Moore:

"Everything is shady about Kenya. Nothing is sweet about her except for her baby. Brooklyn is so sweet. Kenya is shady – if she looks at you, she's shady, if she walks by you, she's shady. Kenya is shady, shady, shady."
Hampton says Moore was her 'pretend friend'
Hampton recently appeared as a guest this month on Rah Ali's OnsiteTV show, and she was asked about her least favorite castmate. "Oh that's easy, Kenya!" She jokingly referred to Moore as Freddy Krueger and explained how things didn't start out that way.

Hampton summed it up by saying that when she and NeNe fell out years ago (think back to season 6 and the Bailey Bowl), Kenya befriended her just to antagonize NeNe.

As nemeses of Leakes, the pair colluded and called one of NeNe's exes to dig for dirt. After Hampton and Leakes admitted their wrongdoings and made up, Moore never owned up to her part.

Hampton deemed Moore a liar and in the years since season six, says Moore's energy is "evil and scary."

It's not the first time she shaded Moore's motivations; Hampton told PeopleTV she was a "pretend" friend to her. She also said Moore used her for fashion and for styling services.
Hampton still feels sorry for Moore
With what's happening on this season on RHOA, Hampton said she really feels sorry for Moore and wouldn't wish what she's going through with Marc Daly on anyone.

She explained that's why viewers saw her comforting Moore in an episode even though they aren't friends. Hampton also believes Kenya Moore is great TV and helps make the show entertaining.

As for who Hampton's favorite cast member is, that would be Leakes. She adds that "NeNe made the show, it's her baby."

Hampton feels that sometimes social media and the drama that comes along with being on reality TV negatively affects relationships, so she and Leakes are at a point in their friendship where they don't let those elements get to them. For Moore, she only gets sympathy from Hampton.


Read More